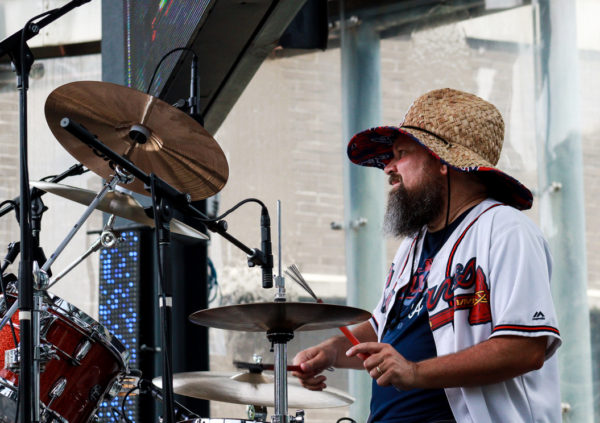 Todd Ferguson (percussion) has a live music addiction which he refuses to seek treatment for.  His concert interests range from Southern Rock (Allman Brothers, Drive-By Truckers) to Singer/Songwriters (Paul Simon, Brett Dennen), from Instrumental Virtuosos (Derek Trucks, Jerry Douglas) to Hip-Hop Artists (A Tribe Called Quest, Macklemore), and from Classical (Brahms, Hovhaness) to Folk (Indigo Girls, Neil Young).
He is particularly excited about the opportunity Grassland String Band has afforded him to play some of the very same venues he has seen many of his favorites perform in over the years.
Todd supports his live music addiction by teaching high school music courses and leading church music.  Coincidentally, he also suffers from a live sports addiction that often leads him to Turner Field, the Georgia Dome, Philips Arena, and Sanford Stadium.  He shares these passions with his wife, Lauren, and sons Miles, Jonah, Zachary, and Maddux.