Our new album "Grassland (Still Not A) String Band"  releases August 26, 2022!  Preorder now and start getting tracks and cool bonus items immediately!  On BandCamp!

GSB creates music that crosses generations, crosses genres, and will cross your soul. It just happens.  (more….)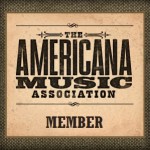 See us at Banjo-B-Que!  October 14 & 15!  Tickets HERE


Coming in 2023!  GSB's  new 10-song concept album, "The Alibi", spins a tale of crime and love, featuring The Widow, The Bandit, The Marshall, The Undertaker, The Banker, The Judge and The Preacher!